The Quickthree SP120 Silo
Quickthree Solutions' portable or bulk plant silo for cement powder, gypsum, fly ash or other pneumatic bulk products engineered for smooth product fluidizing and cleanout.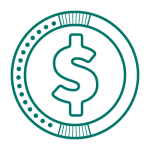 With your cementing operations, time is money, and we've designed the SP120 Silo with an eye to save you every penny possible. Pneumatic loading and unloading, combined with our standard bolt on 36″ diameter pad-type fluidizer, means you'll be able to transfer at up to 2.5 tons per minute.
Quickthree's proven bolt on fluidizer features long service life with low maintenance so you can get less non-productive time with a SP120 Silo
Optional scales and printer assist our customers in providing leading onsite logistics
Optional Skid can be removed when first installed in a bulk plant and added later if it's needed in the field
With the right combination of components, piping and blower, the SP120 can deliver smooth unloading rates of up to 2.5 tons per minute
Can be put into operation alongside our Quickmix Batch Plant for additional storage or as remote bulk storage when not required in the field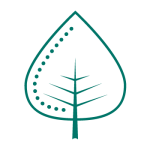 Given the heightened perception of the environmental impact of the oil and gas industry, the SP120 Silo has been designed in every way to promote environmental responsibility of your operations.
Vertical silo orientation and large capacity reduces work site footprint and impact
Efficient fluidization equals less energy required and less wear on the components
Better mixed cement means confidence and high performance results
Flexible piping options allow for dust collector connections
Solar powered scale and printer options reduce emissions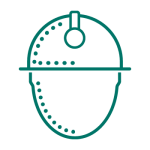 Employee safety is as important now as it's ever been. You've spent a lot of capital on equipment and training, so losing even one hour is costly. The SP120 Silo has been designed for safe operation and ease of access in operations and maintenance.
Pressure relief valve at 15 psi means workers are protected
Bolt on fluidizers and replaceable parts are accessed externally, ensuring employee safety during maintenance periods without the need for confined space protocol
Option to 'box in' base with anti-slip materials prevents tripping incidents
Dust collector connections on silo venting ensures workers aren't exposed to excessive levels of airborne pneumatic products
Looking for more information?
Reach out today to find out how Quickthree can provide a solution that Lowers YOUR Total Cost of Operations, Improves your Environmental Responsibility and Improves Worker Safety.