The Quickstand QS240XR Silo
A 240 ton usable capacity, 13′ 11″ x 14′ footprint Quickstand Silo with a high extended 5 position chute. Our biggest standalone Quickstand Silo, the QS240XR features a 30,000 lb/min unload rate. Up to 1,200 tons direct to the blender or 2,400 tons of non-pneumatic loaded onsite storage with the Quickload 300.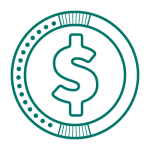 On site, time is money, and we've designed the QS240XR Quickstand Proppant Silo with an eye to save you every penny possible. From fast and easy transport and setup with the Quickstand Trailer, to minimizing operating costs with Solar Power and Gravity side unloading, the QS240XR Quickstand Proppant Silo keeps money were it should be: with you.
Zero daily maintenance and lubrication requirements
Eliminates pilot vehicle costs with optimized transport dimensions
Depending on job requirements and size of blender tub, the Silo can dump directly into the blender, eliminating footprint and costs of  additional equipment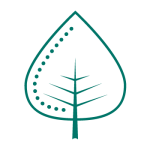 Given the heightened perception of the environmental impact of the oil and gas industry, the QS240XR Quickstand Proppant Silo has been designed in every way to promote environmental responsibility of your operations.
Vertical silo orientation reduces work site footprint and impact
Zero operating emissions from gravity side unloading and solar power for control systems
Quiet operation without noise pollution generated by diesel powered systems
Passive and active dust control systems allow for dust containment and collection within the center of the proppant, and not released when going direct to the blender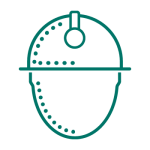 Employee safety is as important now as it's ever been. You've spent a lot of capital on equipment and training, so losing even one hour is costly. The QS240XR Quickstand Proppant Silo has been designed for single operator use, reducing downtime and increasing productivity.
Single operator transport, setup and operation mean fewer opportunities for workplace injury and downtime
Optional High Performance Rugged Wireless Remote Control can be synced to multiple silos on site, improving productivity while reducing the need to babysit multiple operations
Because the Quickstand Proppant Silo reduces the amount of equipment required on site, operators can be freed up for other tasks
Looking for more information?
Reach out today to find out how Quickthree can provide a solution that Lowers YOUR Total Cost of Operations, Improves your Environmental Responsibility and Improves Worker Safety.